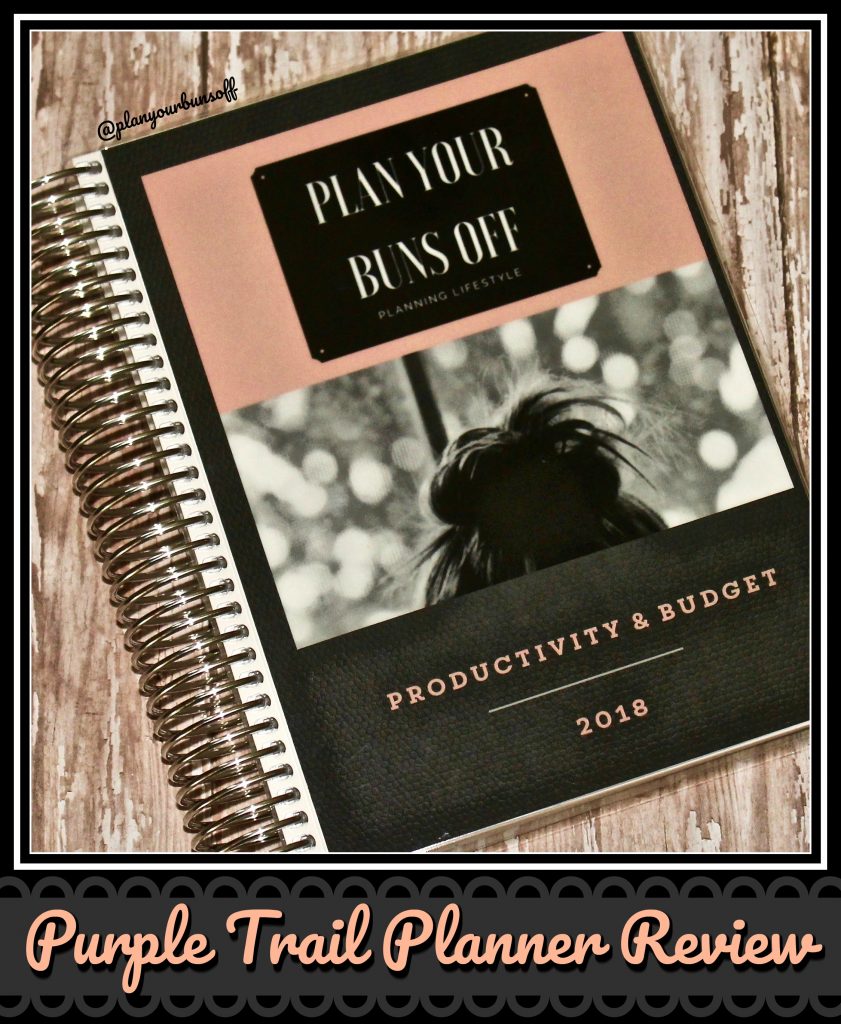 Recently I have been trying to figure out the best system for organizing my home business. Here are the problems that I need solved…
Time management system – writing detailed schedules for the days and production calanders
Multiple sections to track each social media outlet
Easily customizable
Affordable
I quickly decided that a planner with an hourly layout would work best. I looked at the Erin Condren, Plum Paper, Purple Trail, and even considered using a grid bullet journal. I love Erin Condren, but I have been using her planners for the past 4 years and it just does not offer the kind of customization that I am looking for. The idea of a grid paper bullet journal would be the most customizable, but it's almost too much work. Some weeks I love to get crafty and decorate my planner like crazy. Other weeks I just like to jot things in as quickly as possible. The bullet journal system would require a weekly commitment of sitting down to make a layout and then filling it in. Too much work for me at this point. So it was really down to Plum Paper and Purple Trail.
I chose the Purple Trail planner because I had never heard of it, the price was right ($54 including all add ons and customization), and the shipping was fast!!! A typical Erin Condren planner with customized cover (only the cover since that is all the customization she currently offers) ships anywhere between 17-25 days (this is just my personal experience). I ordered the Purple Trail on the 12th and received it on the 19th!! I was shocked when I saw the email that it had already shipped, I am so used to waiting several weeks for planners. Not to mention the cover on this one was WAY more customized than any other I have ever ordered.
As you can tell from the post picture I was really able to customize this cover. The process was pretty straight forward. They offer basic editing and small customization as well as full customizable spreads. I chose a plain background and was then able to add my logo and title at the bottom. I even made a back cover. I think it turned out SUPER cute. Again with all the customizing I was so stunned by the quick shipping.
The layout is an week on two page style. I like that you are able to decide if you want hour increments or every 15 minute increments. I can see how that 15 minute increments would be helpful to someone who has appointments back to back. I don't need that much specificity so I chose the hour increment. But the coolest part, YOU choose the start time. I chose 6am that is when I normally wake up during the week. There is a choice of a neutral or colorful page layout. I chose the neutral.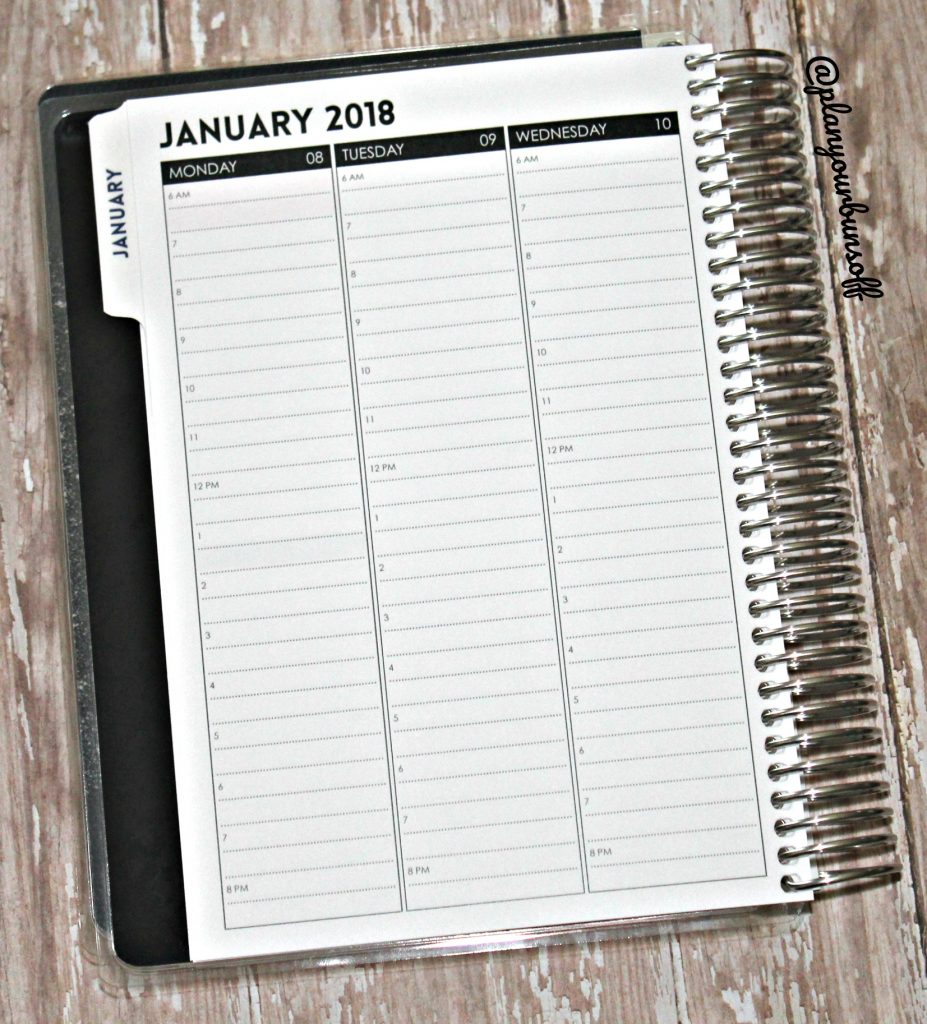 Add Ons:
Budget Section –
Dot grid notes –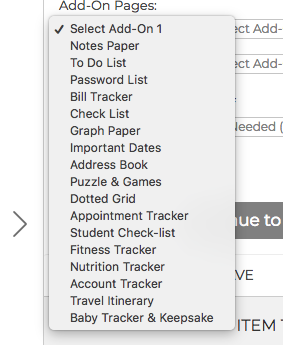 The add on list for this planner is impressive. These are all of the options to choose from and there are 4 possible sections to add extra sections in (unless you order an 18month). Since this planner will be used for budgeting and production scheduling I chose a budget section and a dot grid section. I did not want to add all 4 just because I did not want it to be really bulky. I think the puzzle and game section is a really cool idea.
Overall my first impression of this planner is positive. It's a tad smaller than the Erin Condren, but the coil is about the same size. When I first took it out of the package there were a lot of little paper specs most likely from the binding process. The paper is nice, it is not as thick and velvety as the new Erin Condren paper, but it is thick enough that my gel pens do not bleed through. I am not entirely sure how I feel about picking the hourly layout. I think it will be useful but I need to adjust my planning style to utilize it fully. The cover is a very thick laminate that feels very sturdy. The coil is made in such a way that the planner does lay flat when fully opened.
Do you use multiple planners for different things? Let me know in the comments how you use your planner/planners. What problems do you need your planner to solve for you??
XOXO, Heather